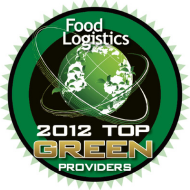 Dialers for Dollar$:
Program Overview:

Founded in 2012, Dialers for Dollar$ is a program designed to aid in preventing electronic waste from ending up in our landfills, while proactively giving back to our communities and charitable organizations. As technology continues to regularly reinvent itself, Reverse Recycling recognizes that there will always be obsolete phones and other electronic devices improperly disposed of, due to annual upgrades. It is the mission of Dialer for Dollars to put forth an ongoing effort to collect, and properly dispose of as many old, outdated, and broken electronics. It is our responsibility to give back to every participating location and to any charitable organization of the locations choice. This is a great way to fundraise AND help the environment, all at the same time!
Implementation Information:
Implementing the Dialers for Dollar$ program is as simple as 1, 2, 3.
Request a donation barrel below or by calling (860) 426-1533 x 708
Contact us when the barrel is full. We arrange pickup and the shipping is on us!
Get paid! Reverse Recycling will receive and process your barrel. You will receive $1.50 per pound for all cell phones and personal handheld devices collected. Reverse Recycling will then match each dollar earned to a charitable organization of your choice.
Download a complete implementation guide
Collection Barrel Request Form:
If you are interested in hosting a cell phone collection barrel, please fill out this form and someone will contact you with further directions. It's that simple!